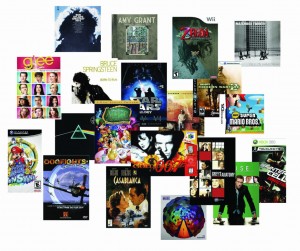 Payment on the spot for your DVDs, CDs, Video Games, and Textbooks
We will buy your gently used CDs, DVDs, Blu-Ray,
Video Games, Audio Books, and recent edition
textbooks. It's fast and easy! Read through the
following list to see if you have qualifying items.
In order for us to buy your items, they must meet the following criteria:
Disc(s) must be in working condition
Must have all original artwork and cases
Need to be original discs (no burned copies)
Buy prices range from:
CDs: up to about $5, average $1 – $3
DVDs: up to about $7, average $1- $5
Video Games: up to about $20
We are currently accepting video games for:
Playstation 2 (PS2)
Playstation 3 (PS3)
Playstation Portable (PSP)
XBOX (some titles)
XBOX 360
Nintendo Wii
Nintendo DS
Nintendo 64 & GameCube (some titles)
Stop in with your digital media and textbooks today.  No appointment necessary!