iSOLD It Computer Services just may be for you
After years of researching, diagnosing, selling, and sometimes repairing computers for our customers, iSOLD It Central Indiana now offers a full range of technical services.  iSOLD It's experienced technicians are dedicated to making your computer run better, and to making your life easier.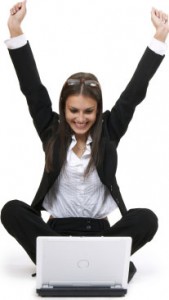 We are skilled in repair and optimization of your desktop computer, laptop, tablet, smartphone, and servers.  Not only can we diagnose and improve your current computing products, but we can also provide reliable advice for your next purchase, whether it be a desktop, laptop, or phone. We know about the latest technology, and how to get just the right specifications for your needs.   Looking for a simple computer for word processing or web browsing? We can help you there. Need a powerful machine for gaming or graphics?  We can help you there too!
Our Services (in store or @home)
Technology Setup, Upgrades, and/or Optimization: Mac or PC, Laptop or Desktop – All-in-one computer and mobile device setup and optimization, in store or @home
Computer Repairs: Bring in your broken computer for a repair quote or schedule an @home appointment
Annual Support/Troubleshooting Contracts: Great for home businesses all the way through large companies – Email us with tech problems or issues for quick solutions and troubleshooting
Purchasing Advice

Saves you money; don't buy more computer than you need!
We'll listen to your needs and make impartial suggestions
We have experience with leading eCommerce sites to help you find the best deal
Ask about custom-built GAMING/HOME THEATER PCs
Why take your computer to iSOLD It?
Trust our motives: We're not trying to sell you a new computer and we'll tell you if it's cheaper to repair or replace
It's EASY! Bring in your PC or set up a home visit appointment, obtain our Diagnosis & Repair Estimate, then pick up your computer!
Better rates than the big guys: Low FLAT fee for diagnosis, no charge if we can't fix it
All repairs done on premises: No mail away service, so you get your computer back in days instead of weeks
Cash back options: We'll buy your broken computer on the spot, or sell it for you on eBay or other leading eCommerce sites